Adventure Nine - Stagnation
Adventure Nine is the eleventh adventure released at Realms Beyond. This adventure opened on July 3, 2006.

Information
Results
I was extremely excited to begin this adventure. After failing to complete Epic Five due to an economy in the pits, I needed to find out what to do to climb out of such a big hole. This adventure begins in 1 AD, with seven cities that can only build workers at size 6. We must keep control of our initial seven cities at all times. I was never a warmonger, so I planned to keep what I had to start with until the very end. I didn't have much time to complete this adventure, so instead of spending the time to analyze the situation, I instead pressed Enter over and over and over....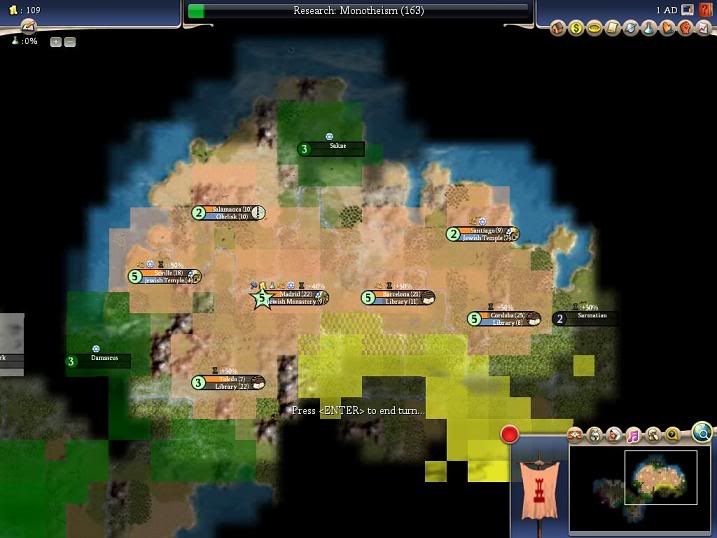 I apologize for the size of the images. Until I can find a simple and easy way to shrink them without losing the quality, I will keep them this size.
So that was our start. We had the most land for the time being. My first plan was to get workers pumped out as soon as possible. Sevile was the first city to reach size 6, in 150 AD. Barcelona was next, then Madrid and finally Cordoba. After researching Mining and BW and a few other techs, I went on to Theology, which nobody had except Saladin. I traded around and continued to research techs that the AI normally did not. In 1180 AD, I built the Hanging Gardens in Madrid.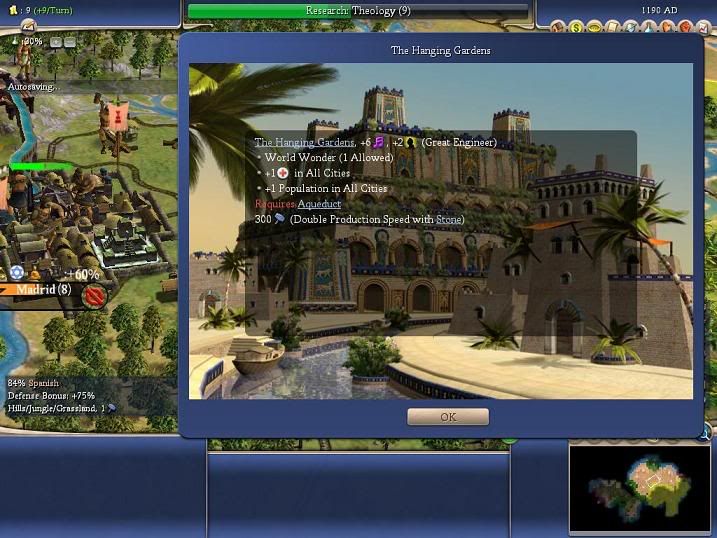 In 1530, I also built the Spiral Minaret in Madrid for some nice extra cash. (I was Buddhist at the time). Finally, in 1555 AD, I was caught up in tech with a Printing Press monopoly.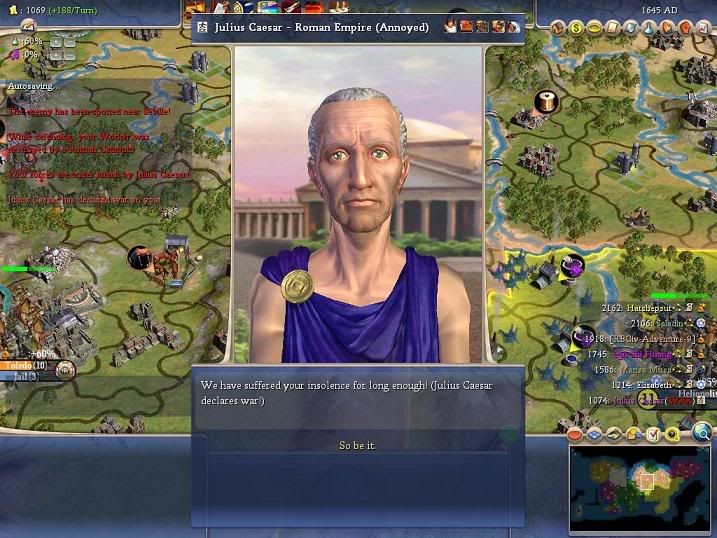 Julius "has chosen unwisely"! I had extremely good relations with Qin and Hatty, and let them into the war with me. No gains or losses were made in this war, as I didn't have the manpower to do much. In 1745 AD, I made peace with Julius, as did my closest allies.

In 1852 AD, Mass Media was researched and I used Sinan to rush the UN (I could have SWORN I saw "Sirian" when the Engineer first popped). I was voted Secretary-General, but then overlooked the fact that Hatty was my other opponent in my running for a Diplomatic Victory. Well, that cuts out her votes! Qin and Mansa had Friendly relations with me, and I had Defence Pacts with both of them and Hatty, but since Hatty would much rather vote for herself than me, I wasn't going to win diplomatically.

Here comes the race to space! From this point forward, I built nearly all the world wonders. I built the Eiffel Tower in Seville (1862 AD), Rock N Roll in Barcelona (1866 AD), the Pentagon in Madrid (1876 AD), Hollywood in Cordoba (1880 AD), Manhattan Project in Seville (1886 AD), the Space Elevator in Seville (1941 AD) and the Internet in Barcelona (1959 AD). I wasn't exactly the most experience in the Modern Age (I hadn't built a spaceship before this point), but I was far ahead in tech. Therefore, I won a Space Victory in 1961 AD.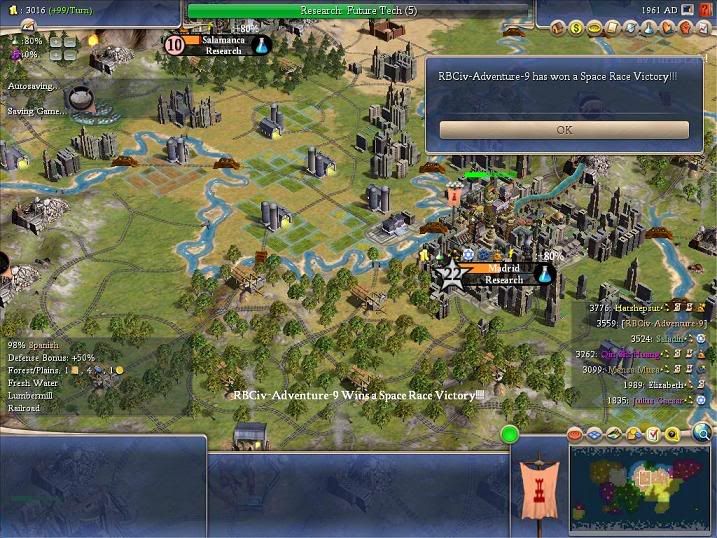 Here are the final shots of my glorious seven cities: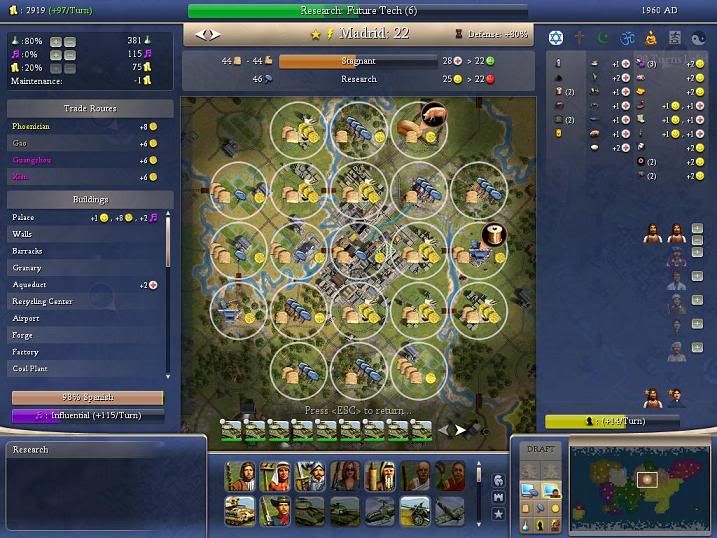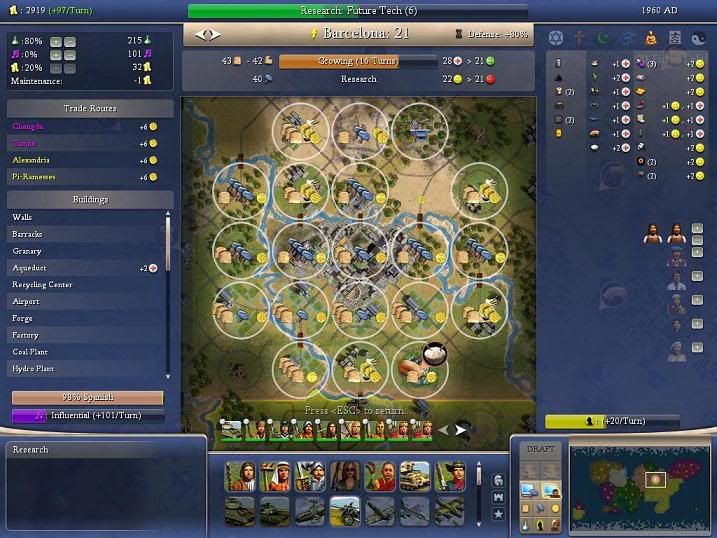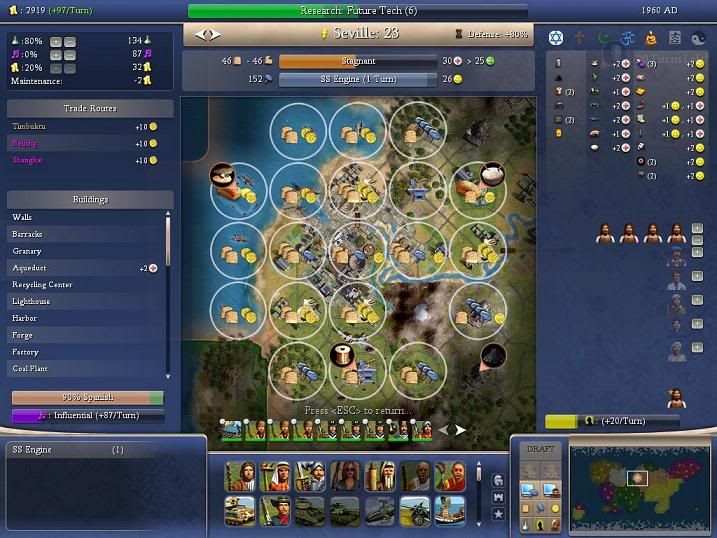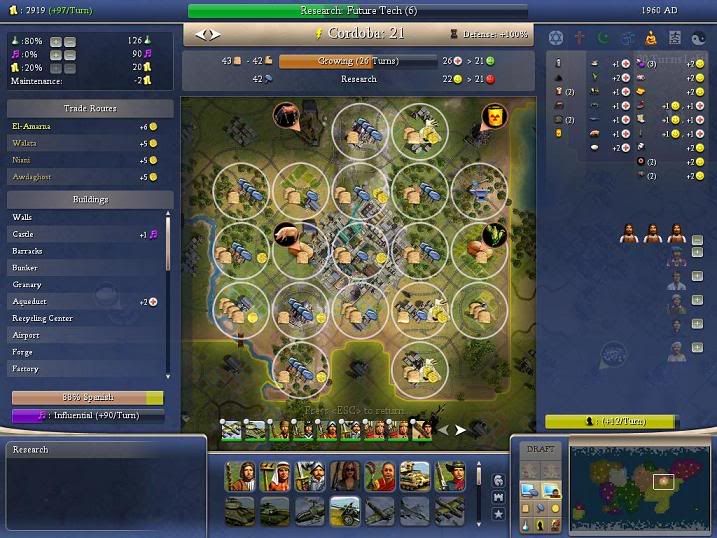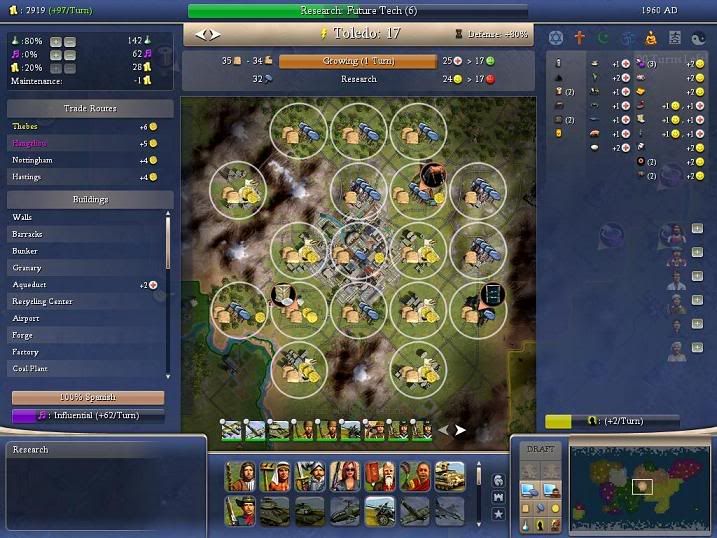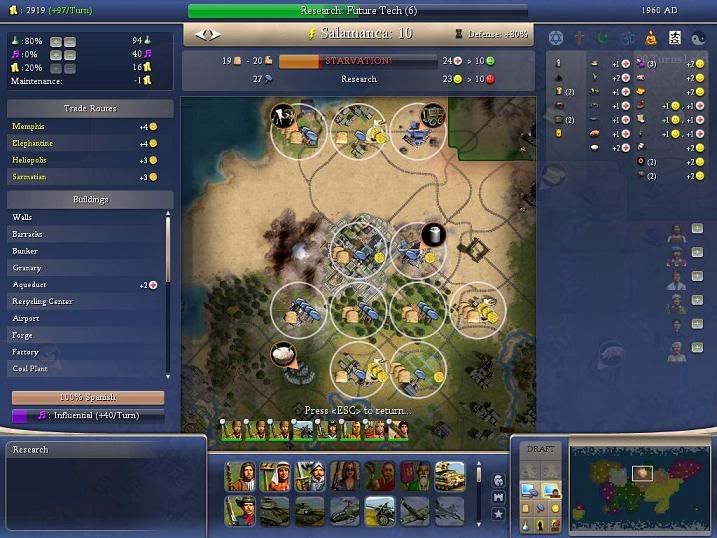 As for my GNP, I recovered and became not last!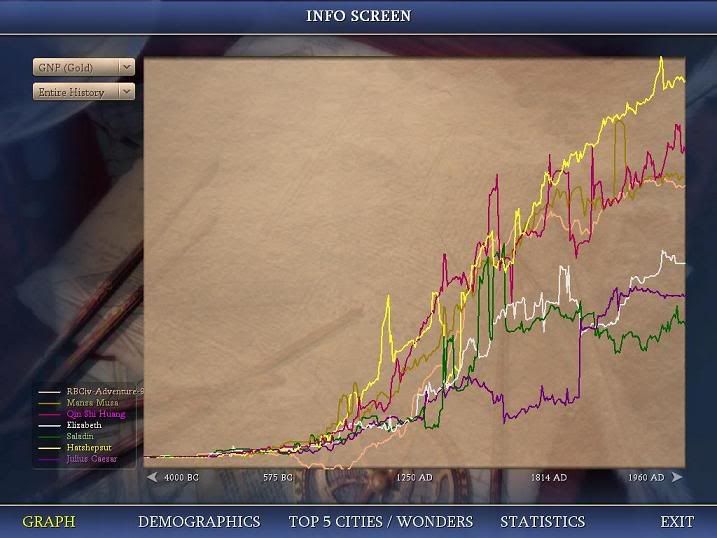 Thank you Sirian for the great game!

Kodii - Space Race Victory - 1961 AD