Epic Six is a repeat of the sixth epic for Civilization III. This epic opened on July 17, 2006.


Information
Results



Always War! I had actually never played AW before, not in Civ3 nor in Civ4. By now, you should know that I'm more of a builder and peacemaker than a warmonger. In this Epic, I had no choice. So I dived head first into this mess

The difficultly level being only Noble was very attractive to me. In fact, I didn't have to think much during this Epic. I had seven opponents on a low-sea level Pangaea map. Playing as Bismarck was kind of nice. Expansive is nice for the extra health, but on Noble setting, it wasn't a big deal. Industrious was nice if I was planning to do a lot of wonder building, but I wasn't planning on it. (Boy, was I wrong).
Starting with Hunting and Mining was great. Only one tech away from both Archery and BW. Time for early warfare!
Here is the starting location:
It was nice. Lots of flood plains, cattle, wheat and plains hills. My first step was to train some units in case of an early contact. I sent out the scout to explore the nearby territory. The first tech to come in was Archery.
I had brought back my scout and sent out an archer to find my closest enemy.
Before I knew it, I had to declare war.



Soon after, my archer found Delhi, defended by a lone warrior. I took my chances (35.7%) and went for it.



Therefore, I captured my first city, and destroyed my first civilization in 2980 BC. Wow. Thats early. I'd be surprised if anyone could beat that.

Soon after:




Then, in 1870 BC, I founded Hinduism in Delhi, and declared war on Isabella. I also founded Hamburg next to the copper west of Berlin.


Then, of course:


In 1330 BC, I built Stonehenge in Delhi.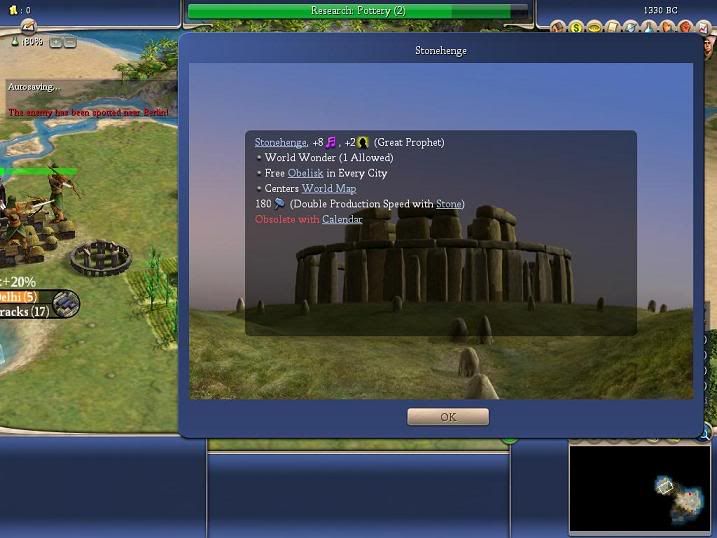 1270 BC, I founded Munich south of Berlin beside the horses. In 820 BC, I declared war on the last opponent.



After that, not too much warfare happened. Delhi was a hotspot for attacking, and before long had a stack of 10 opponent galleys sitting beside it. I didn't even bother improving Delhi's tiles, because they would just end up getting razed by enemies. Meanwhile, I founded Cologne between Hamburg and Delhi in 730 BC. In 415 BC, I built the Parthenon in Berlin (In fact, I ended up building every single wonder except maybe two).



In 175 BC, Moses was born in Delhi and was used to build the Kashi Vishwanath. Surprisingly, Hinduism would not become my main religion at the end of the game. In 70 BC, I founded Frankfurt west of Hamburg. In 55 BC, I founded Confucianism in Munich. In 10 BC, I built the Oracle in Munich and grabbed Civil Service.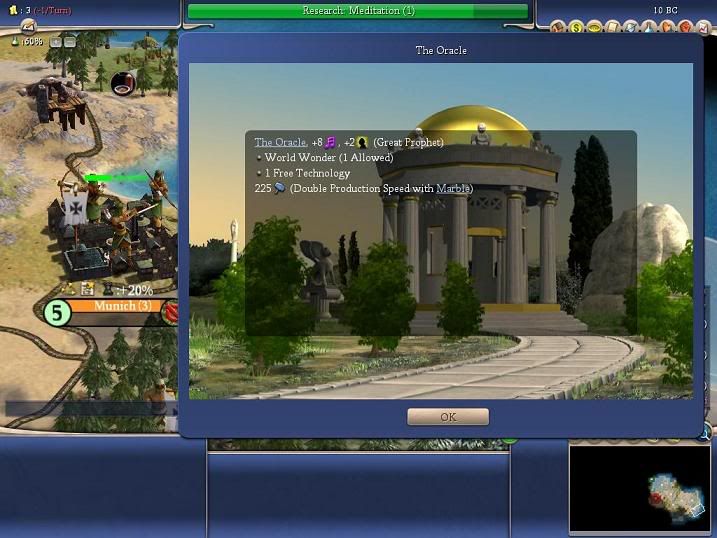 Then, I beelined for Machinery and began pumping out macemen. Before that, I razed Satsuma in 305 AD.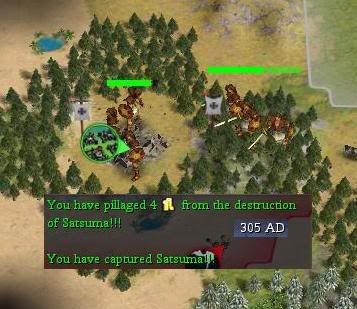 In 485 AD, I founded Essen to the very south of my peninsula. Christianity was found in Essen soon after. Then, I razed Kagoshima. Since pictures are pretty much self-explanatory, I will simply insert an image to represent everything I capture/raze a city hereforth.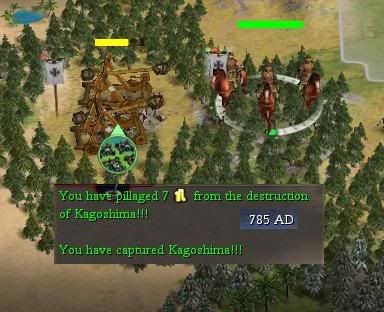 In 1025 AD, I built the Kong Miao in Munich. In 1100 AD, I built the Hanging Gardens in Berlin.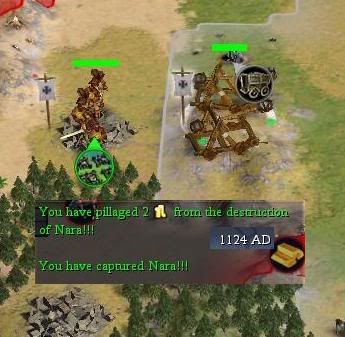 In 1196 AD, I built the Sistine Chapel in Hamburg. In 1262 AD, I built the Great Library in Berlin. Finally, in 1280 AD, I built my Forbidden Palace in Delhi.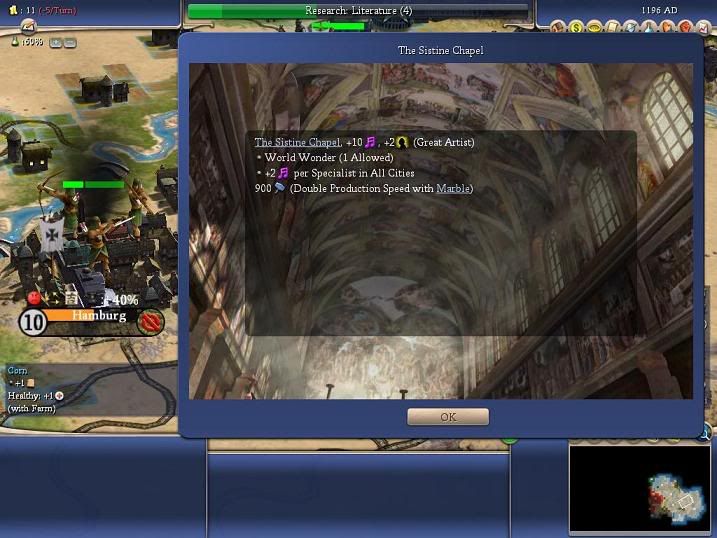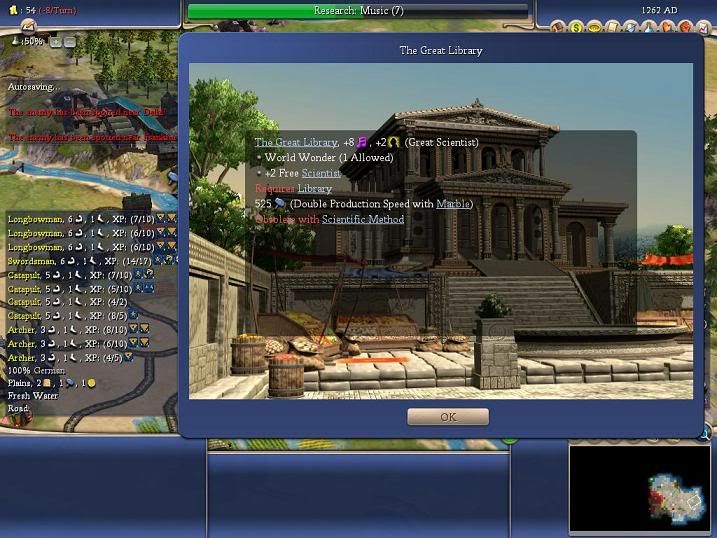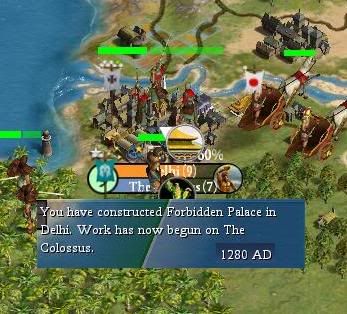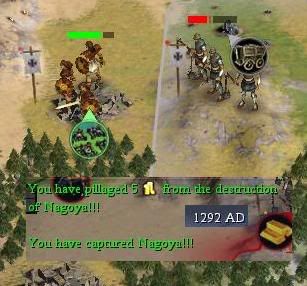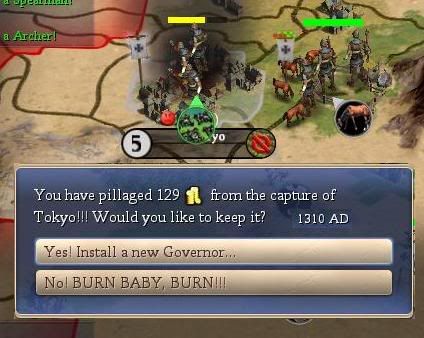 In... ah whats the point. I might as well represent my entire report in pictures. Here we go!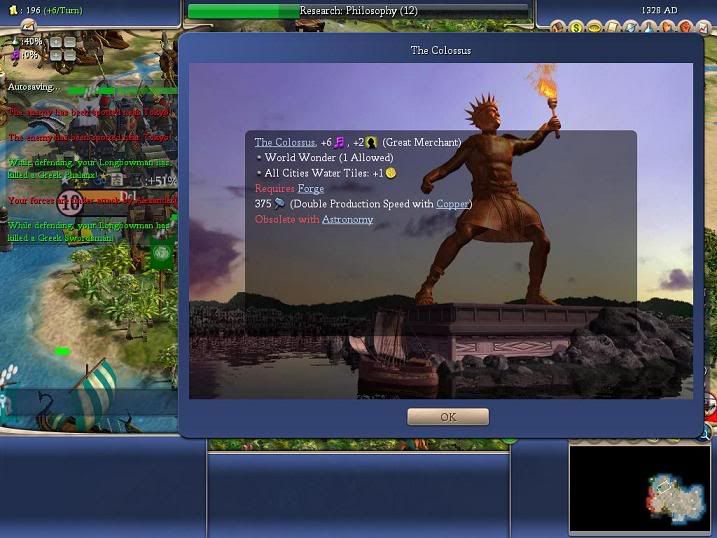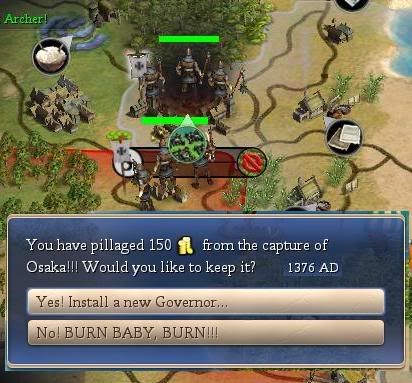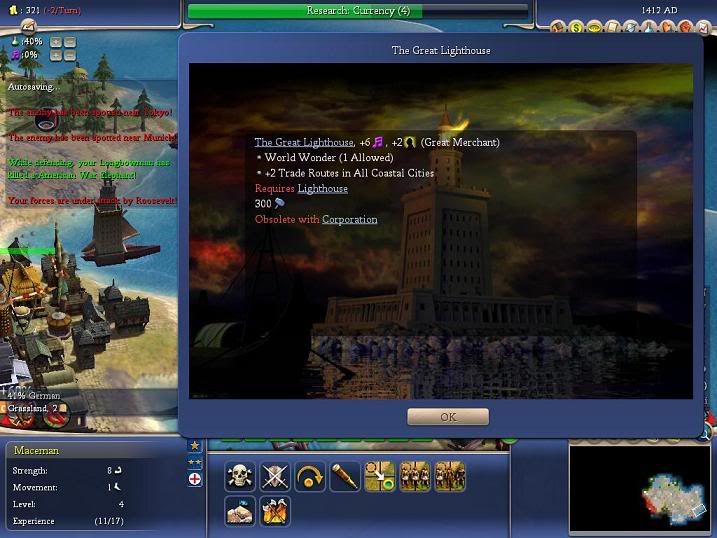 Taoism founded in Osaka in 1388 AD. 1442 AD, founded Stuttgart after razing Kufah.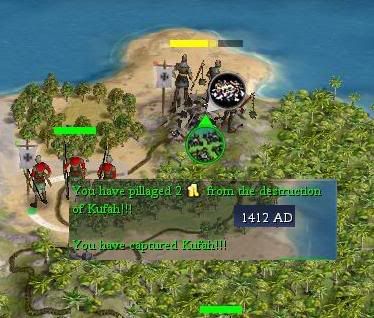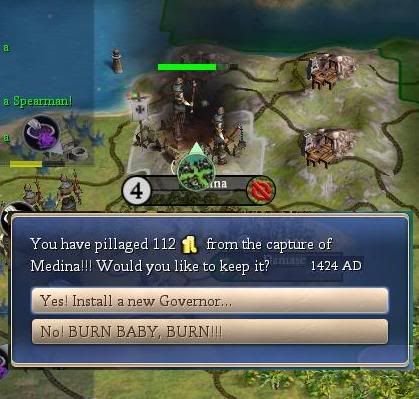 STOP! Okay. Finally we get to a nice stop point year. 1502 AD. I went and counted up my cities: 12! OKAY CONTINUE!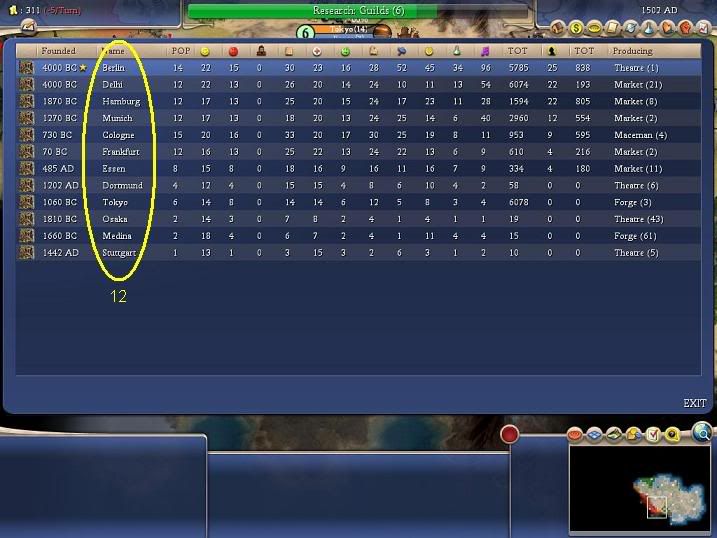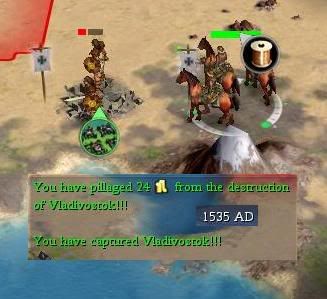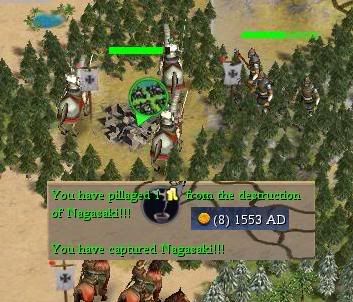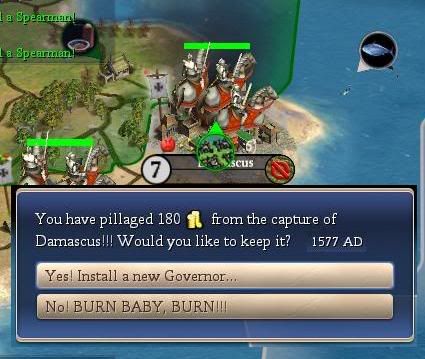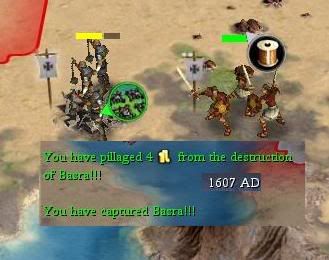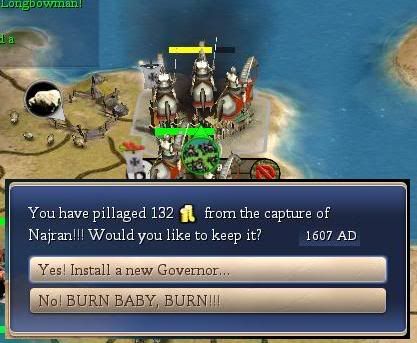 In 1637 AD, I founded Islam in Mecca. How appropriate!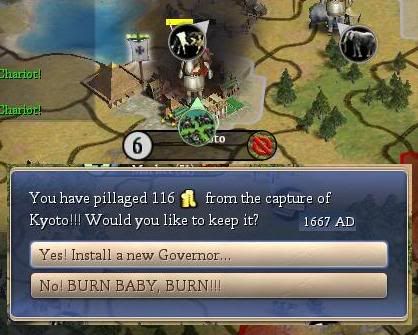 Goodbye Japan!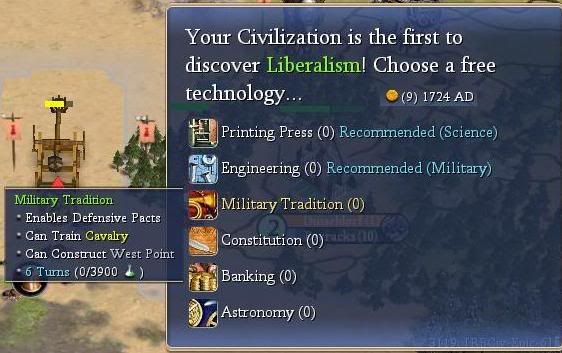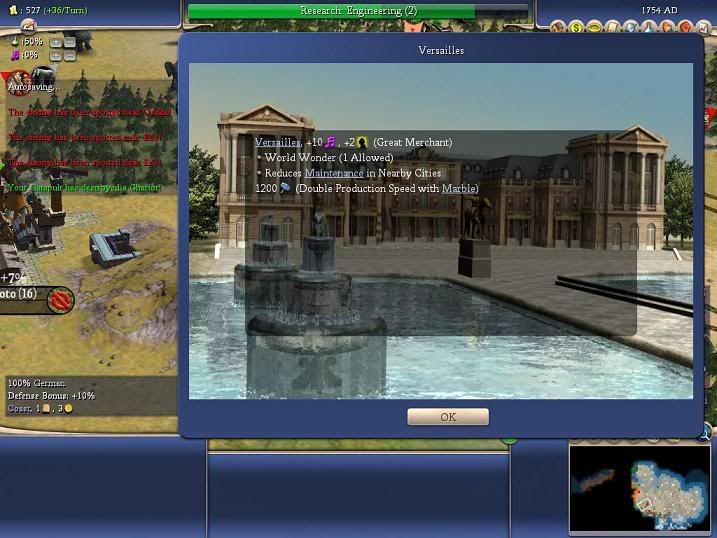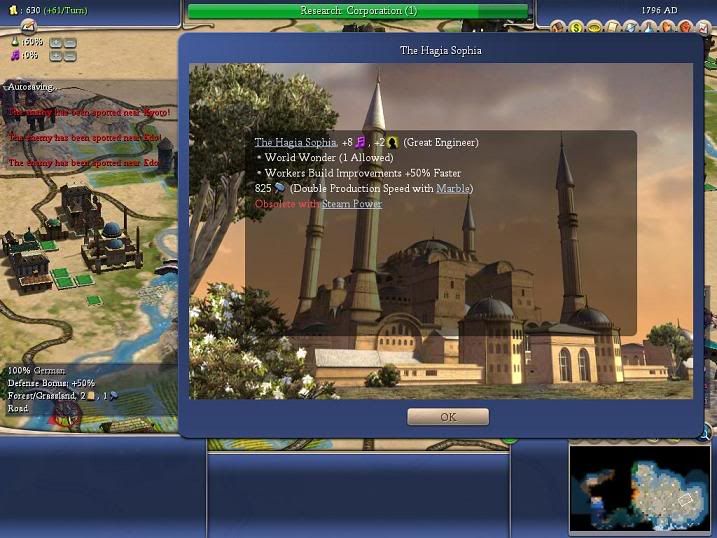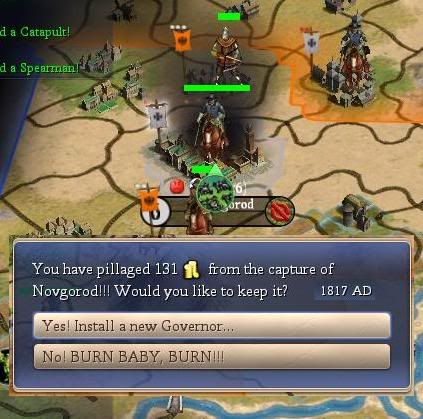 In 1825 AD, I founded Hanover in between some of my core cities. I noticed a certain copper hill... I must have "popped one" when I wasn't paying attention!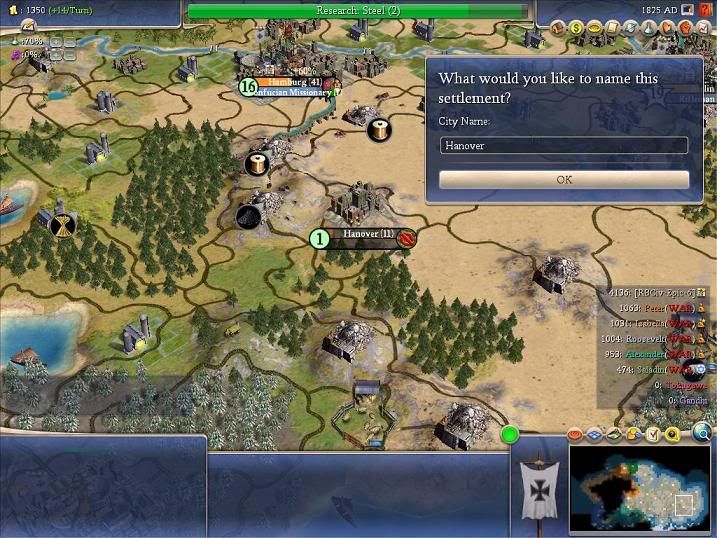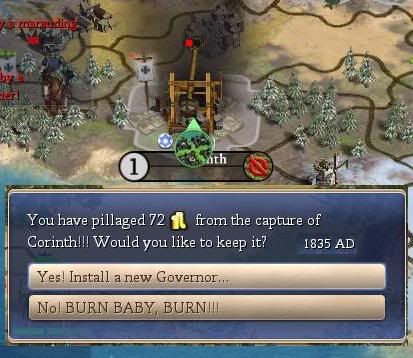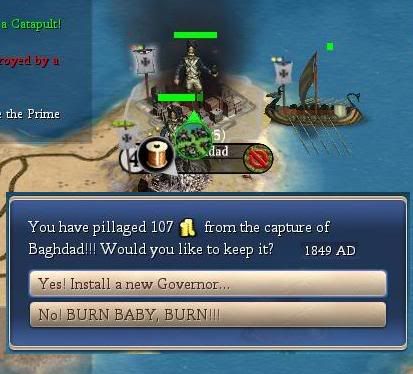 Goodbye Arabia!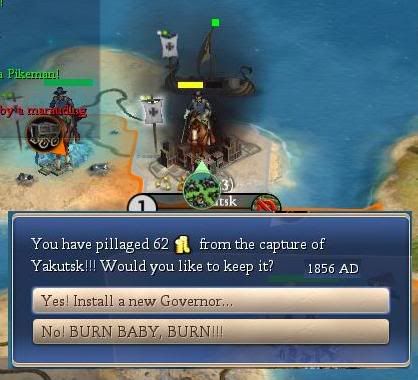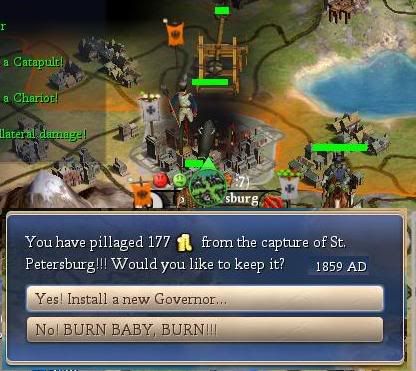 At this point, I checked the Victory Conditions. I had to be close to a Domination Victory.


Well, thats nothing Valmiki can't fix. CULTURE BOMB IN ATHENS!


Sure enough, the next turn: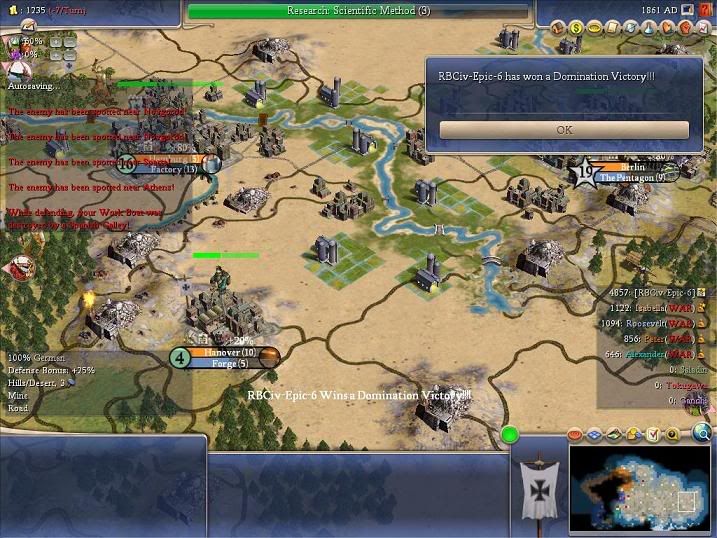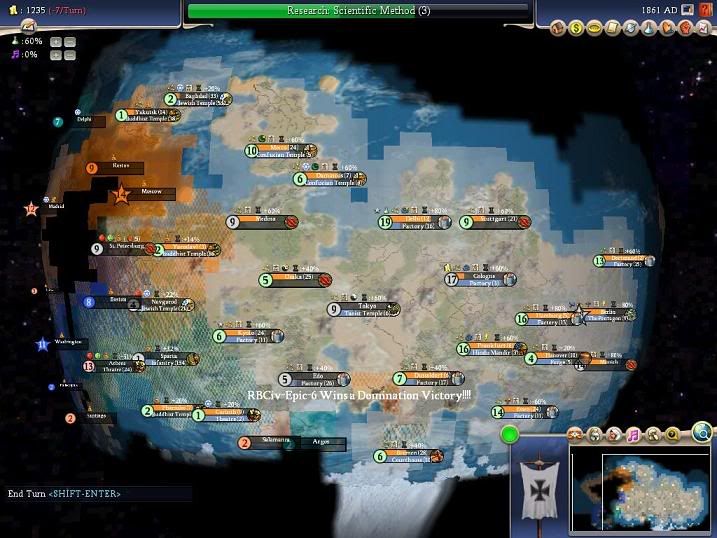 Wow! That was a great ride. Thanks to Sirian for the great game! My score was way above any of the AIs. Even all top 5 cities belonged to great Germany.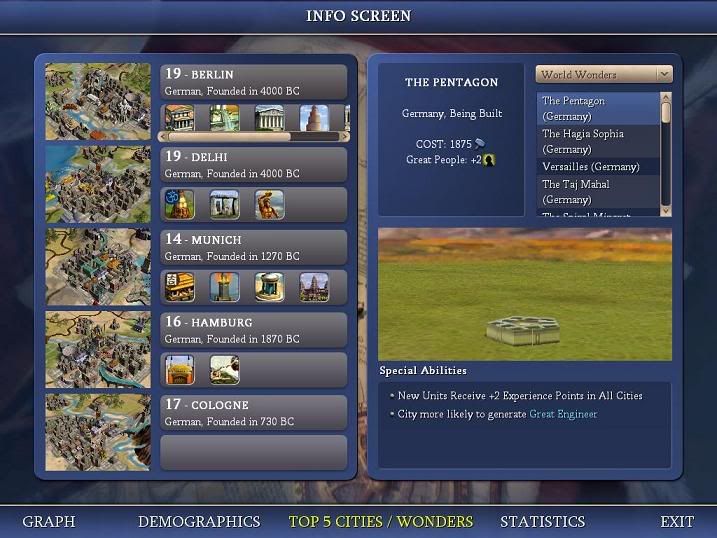 To sum it all up:

Score: 4857
End Score: 20130

First to Capture a City - 2980 BC
First to Build Their Forbidden Palace - 1280 AD
Most Cities Controlled in 1502 AD - 12
First to Eliminate an Enemy Civilization - 2980 BC
First Panzer Victory - n/a
First Panzer with 50 XP - n/a